friday's fancies #31 + friday's letters.
oh, to be on the beach at a bbq.
cold drink in my hand.
music pouring from the speakers.
dear motivation to eat well
, please come back.
dear laura
, thank you so much for taking charge & getting my bachelorette party planned. and thank you for my upcoming shower!
dear 2505
, thank you for the endless entertainment in the form of work emails. and text convos. and real convos. and skype convos.
dear mom
, thank you for letting me contact you every time i encounter a social media overshare. i'm grateful that someone else understands that these kind of updates are unacceptable & something to be frowned upon.
dear justin
, thank you so much for my
nook
! i am in love with it, as well as the two books i'm currently reading on it:
dracula
&
fifty shades freed
.
dear dad
, i'm so glad you're reading
the girl who played with fire
. that is my favorite of
the girl with the dragon tattoo
series.
dear kara
, i'm glad you share my love of lazy days & endless strings of tv shows. and i'm so glad we get to hang out in the next couple weeks when i come home to visit.
dear lindsey
, i miss you. and i love our engagement photos. and i've been loving your emails this week.
dear soldiers
, thank you.
dear weekend
, please be a relaxing source of rejuvenation & recharging. justin & i both need it.
dear bloggers
, keep on truckin. this week was a completely non-inspired week for me. but i'm going to keep on keeping on.
dear hair
, get ready for a change coming up in a couple weeks. you're going to love me for it, i just know.
dear justin
, thank you AGAIN for your encouragement in everything i set out to do. thank you for helping me brainstorm blog features. thank you for being creative & helpful & unfailingly supportive.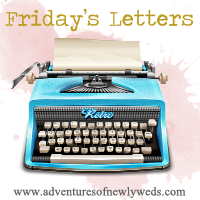 happy weekend!