the sunday currently, volume 64.
Good morning from a very cold & foggy Nashville! After I finish this post, I believe I'm going to head to the hotel gym, which coincidentally, is extremely nice. We have greatly enjoyed out stay at this hotel, & I think tomorrow we will both be a bit sad to leave.
R E A D I N G

Mockingjay aloud to Justin while he drives tomorrow. We did this with Harry Potter & the Deathly Hallows a few years ago. And in other news, by the end of this coming week, I'll be reading Harry Potter & the Sorcerer's Stone!
W R I T I N G
one of my very final to-do lists for this semester. As of now, it includes "Ethics Final" & "Stats Final," & I think it's going to stay that way. We're in the home stretch, folks!
L I S T E N I N G
to the She & Him & Michael Buble Christmas albums when I get home, I've decided.
T H I N K I N G
that I'm so glad we got to take this trip to Nashville. It's been so relaxing! And so much fun to explore a new city.
S M E L L I N G
nothing. My sinuses are acting up, big time!
W I S H I N G
we could stay here for a couple more days. Alas, Wilmington is calling!
H O P I N G
that I am never in a tiny plane being piloted by Don Draper. That was my dream last night, & it was a weird one.
L O V I N G
the deal we stumbled upon in Macy's yesterday afternoon - I got a pair of shoes that was originally $85, for $17! Amazing!
W A N T I N G
to get our Christmas shopping complete soon.
N E E D I N G
to get our Christmas shopping complete soon.
F E E L I N G
a little tired, despite going to bed early & sleeping in. Must be all the Nashville excitement!
C L I C K I N G
my school website. Because, you know, finals. They're going to be complete this week.
What are you doing? Link up & share below.
Also: want a button to add to your post or blog? Grab the code below!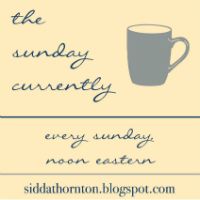 this week's posts: